digital 'pop-up' book and game

Alfie The Werewolf is one of the most successful and well-known children's heroes of the past 20 years. Millions of books have been sold in various countries, a movie and a musical have been made about Alfie. The spiritual father, writer and musician Paul van Loon also has many other successes to his name including 'Foeksia', 'Ravelijn (from the Efteling)' and the 'Griezelbus'.
This video is also available in English, please choose the English subtitles in the settings of the video.
Anyone can play the Alfie The Werewolf game, but the game is developed especially for elementary school students from 9 to 11 years old. Each game has 3 levels to choose from. You can play the game at school and at home. On your computer or tablet. With your teacher or  together with the whole class on the Digi board.
The Alfie The Werewolf game has been carefully designed to promote children's reading skills through e-learning.
Experience the story of the most widely read children's book in the Netherlands!
Optimised for the web (HTML5)
An exciting adventure to keep children fascinated!
The ultimate combination of learning and gaming.
The Alfie The Werewolf game consists of 20 levels with 5 games each. Each game can be played on 3 levels.
In each level you have to play at least 3 different games. If you succeed in doing so, you spin the Wheel of Fortune and receive a coloring page, a joke or a riddle. At the same time you will unlock a part of an exciting new Alfie The Werewolf story by Paul van Loon.
When you have played all 20 levels, you will get a video message from Paul van Loon! For an extra explanation of the game, also watch the video that automatically starts before you start playing.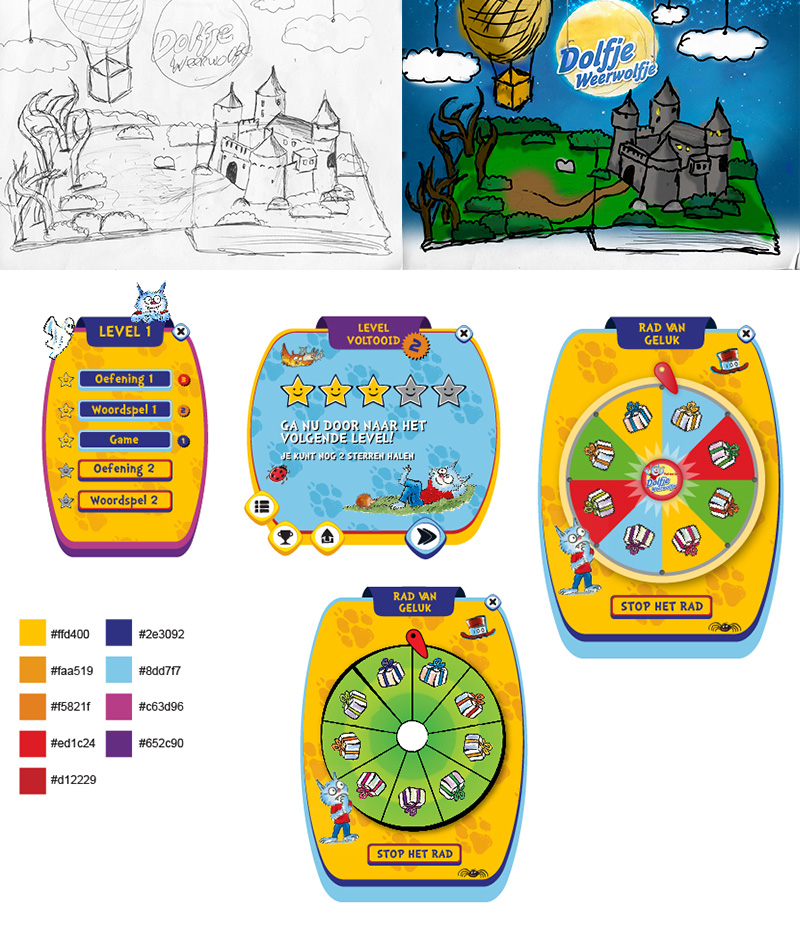 We offer six more educational games in the cloud, ready to be sold in your country. 
Let's Start Something new
LICENSE A PLAYWISE PRODUCT

Please contact us so we can give you more information, plan a meeting and discuss the possibilities for licensing one of our products in your country.